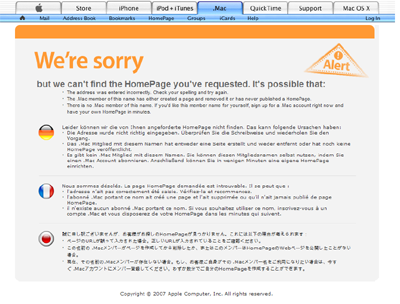 I was doing some SEO research into how well the Silverlight name is positioned. I was surprised that www.silverlight.org goes to a Microsoft placeholder site but http://www.silverlight.com/ goes to an Apple placeholder.
This is probably a MAC user that owned this domain its whois has a contact with an @mac.com address. I wonder if they just his it big in a domain sale.
UPDATE: Well someone worked quickly it now has some business information and products. 
This entry was posted on Tuesday, April 17th, 2007 at 2:06 pm and is filed under APPLE, COMPANIES, MICROSOFT, SEO, SILVERLIGHT. You can follow any responses to this entry through the RSS 2.0 feed. Both comments and pings are currently closed.
Comments are closed.