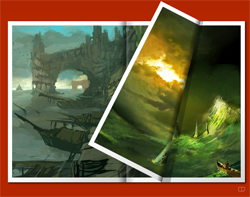 Here's the first pageturn in silverlight.  It runs pretty smooth. 
This entry was posted on Wednesday, April 18th, 2007 at 10:39 pm and is filed under .NET, C#, DIRECTX, EXPRESSION, INTERFACE, MICROSOFT, OPENGL, SILVERLIGHT, VECTOR, WPF/E, XAML. You can follow any responses to this entry through the RSS 2.0 feed. Both comments and pings are currently closed.
Comments are closed.