Adobe AIR apps are starting to pop up more. After the Grant Skinner AIR app for digg.com it appears Kevin Rose has launched pownce which is a twitter/email/friend/social sharing site/service. The desktop app for pownce.com is built with AIR. I believe AIR will really take off with these types of apps succeeding on it. Pownce is only alpha but it is hard to see it not being successful with the amount of digg users that will spill over.
Pownce (you have to be invited to private alpha)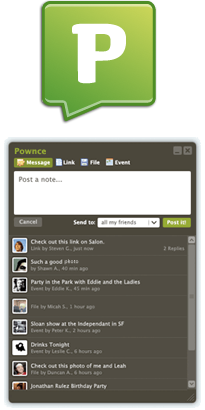 Other apps for AIR so far that are usable and ready:
FineTune
Competitor to last.fm. I wonder how long til a last.fm air app.
Digg Desktop Widget (from Adobe sponsored digg API contest)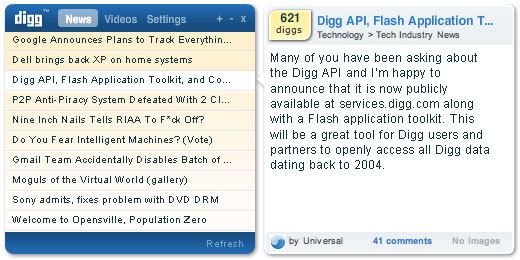 Other AIR apps can be viewed here including kuler, a twitter app and more. And also here at Rob Christensen's blog.