Grant Skinner has one upped the Flash CS3 AIR application export ability by adding a very useful panel to package Adobe AIR applications.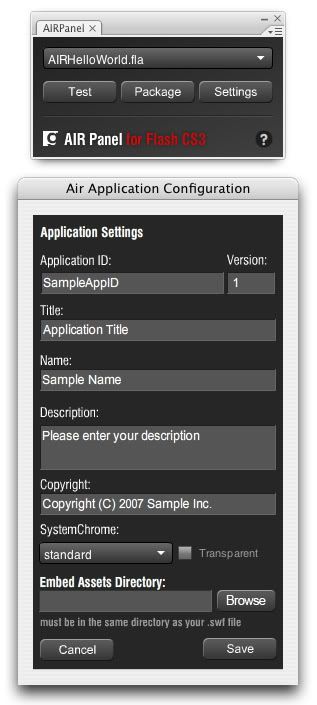 This is a pretty nice tool as usual from gskinner.  Be sure to check out the panel and all the installation info at Grant Skinner's blog.
Download the AIRPanel zip file from here 
This entry was posted on Friday, July 6th, 2007 at 6:56 pm and is filed under ACTIONSCRIPT, ADOBE, AIR, ARCHITECT, AS3, DESKTOP, DEVELOPMENT, FLASH, IDE, THIRDPARTY, TOOLS. You can follow any responses to this entry through the RSS 2.0 feed. Both comments and pings are currently closed.