Sample Silverlight textured 3d in a pretty slick Vista Silverlight theme. It is a pretty impressive demo that is full screen app and a slight performance test with the 3d in it.
I would love for some kits like papervision3d, Sandy etc to be ported to Silverlight. There are some other early 3d works from bubblemark, a 3D engine recently released in early stages called Balder (source at codeplex), pageturns, and more but it is still pretty young.
Sample Textured Silverlight 3d Vista demo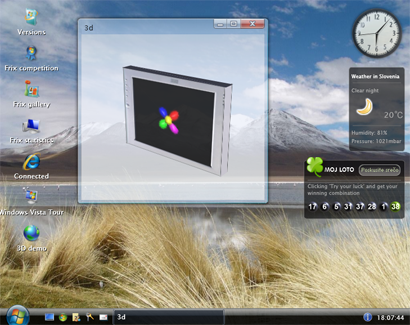 3D Engine for Silverlight Alpha 1.1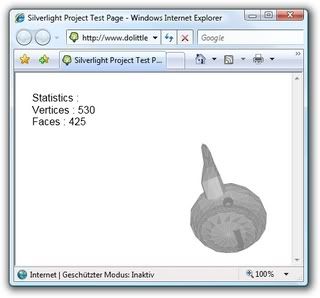 But until Silverlight is available in the market it will hard to justify projects in it unless they are demos or technology show pieces. When it hits around 85% market availability and is finalized (it is currently 1.1 Alpha) it could be dangerous.