Polygonal labs who has the lion share of cool physics demos with their motor physics engine has posted another excellent physics demo.
This demo should be called the Jedi demo  because when you move the particles around it feels like the force is helping you out that is how cool this physics engine is.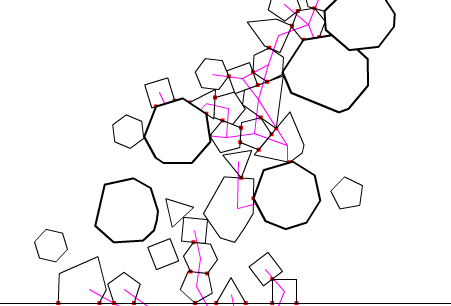 Let's hope this is released soon and has a license to make Polygonal Labs famous, which would be an open source one
This entry was posted on Monday, July 16th, 2007 at 8:17 pm and is filed under ACTIONSCRIPT, ACTIONSCRIPT3, AS3, BENCHMARK, FLASH, PERFORMANCE, PHYSICS, PROGRAMMING. You can follow any responses to this entry through the RSS 2.0 feed. Both comments and pings are currently closed.