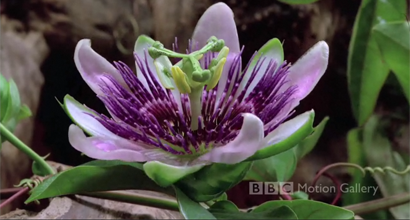 Flash Performance and HD (H.264) Video Progress
Fast performance is needed for good video combined with interactivity especially. Quickly comparing AS2 to AS3 shows that AS3 and the AVM2 virtual machine in Flash9 is much faster. If you are combining Flash and video especially when it is time to go HD, you will need performance.
Compare AS2 to AS3 rendering: AS2 & AS3 Note the as2 item only has 10000 pixel operations, the as3 item has 50,000 and is considerably more usable, in fact the AS2 version isn't usable since it is slow. [source] This is a good test because it checks the movement of every pixel on the screen which leads me to video performance.
Flash HD in the FLV format is pretty nice looking today in Flash9 with AS3. But to keep up there are more formats and a move to support H.264/MPEG-4 AVC I am sure for online TV/Movie market.
The reason to bring up performance and video is because the video battle on the web is heating up even more between Adobe and Microsoft with Flash Video and Silverlight Video. The recent released info regarding HD on Flash is to combat Silverlight HD video that is looking pretty good.
Silverlight Performance and HD Video VC-1
View this Halo 3 video in Silverlight HD: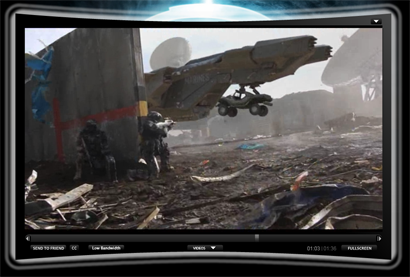 Recently Silverlight came out last week officially on Wednesday, really the 1.0 release is just a video and javascript release but when you view the videos below you will see that they have a short coup de tat on Flash video at the moment in terms of HD quality video.
Silverlight also has been pushing TV on the internet. See these samples that are actual TV on web pages already using Silverlight.
They also have WWE and MLB.com baseball already using Silverlight video.
Flash video is cool and you can do great fun things like neave.tv (flash 8) and high definition FLV video in flash9 with AS3 and on occasion AS2 if it is just video with full screen flash but when you are talking TV and movie quality, it is still up for grabs but both are looking good especially Silverlight and that Halo 3 video.
Flash video is updating to H.264 [source]

Tinic Uro reports the beta player of flash that has HD now. Currently the FLV format is the web leader (you tube, Google video) but is not as good quality as Silverlight until they update to H.264 at least in terms of standards video. This is probably 6 months off?
Video literally changed in the internet in the last two weeks with the Flash announcements and Silverlight launching. I am surprised at Silverlight's adoption rate and partnerships so far with the 1.0 offering which lacks many programming tools, but I see why on the video front why they did it. When 1.1 comes out it has all the programmer toys, and it will attract a lot of attention I think. It is all about performance and HD video right now.
Yes yes… Quicktime has done HD/H.264 video for a while but Quicktime is just a video format really, it will be able to be used in the new flash video as well as other formats but it doesn't have the interactive platform behind it like Flash and Silverlight have.
The difference is the choice of format and standards. Silverlight with VC-1 and Flash going to H.264 codec. They are largely competing standards that are both "HD".
The good news is we have competition to bring really high quality video to the web, the mashups with HD video in interactive games, demos, advertising etc will be very fun.