Zeh has posted an excellent cheat sheet for Tweener Easing Penner equations based on the original cheat sheet by Nate Chatellier. This is a very nice visual lookup to see what easing equation you want to use on your motion animations. Usually it is a trial-error approach without some visualization like this unless you were going to Robert Penner's site visualization tool. It is not specific to Tweener in visualizing the Penner easing equations as many kits use them such as Fuse (AS2), TweenLite, Animation Package etc.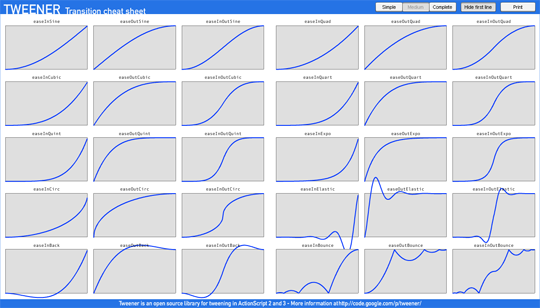 Download from Tweener on Google Code
View Robert Penner's Easing Visualization Tool
Thanks Zeh/Nate one again and always Robert Penner!