Flash and Silverlight allow developers to make amazing tools, they allow creative expression and they also are usually a bad user experience many times.
Lots of that is changing as more applications are made and frameworks like Flex and Silverlight progress. Much of the needed performance is now available for Flash/Flex in AS3 and the AVM2 virtual machine that runs it, making full applications much faster for all actions that might have been a drag in AS2 and vector based application's of the past. Some great tools were made with this still that were usable like gModeler a flash based UML modeling tool but the performance boost will make these applications even more usable for mainstream.
Some great examples of user friendly apps where the flash or the silverlight element doesn't blind the developer from usability. These applications might really have a market for general users of applications from advanced depending on feature set as long as they are usable.
Is a word processor that is really well done. This is made with Flex and everything from validation to the toolset is very usable and clean. I use Google Docs and haven't looked back for about a year but this application is a nice change to web editors for documents at the current state. It included all the usual basic functionality and great new zoom, revision history and sharing tools that web office tools like word processors has come to expect. Be sure to try this one.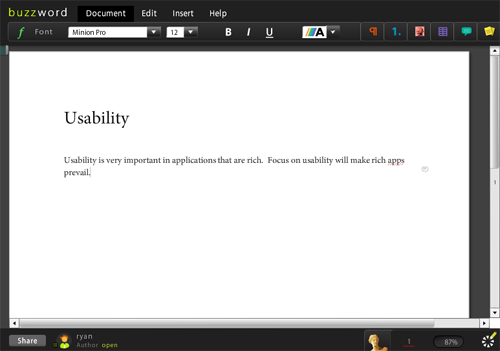 scrapblog (Flash/Flex/AS3)
scapblog is a bloggy/presentation that is a great template editor and the tools are broad and expected from users including great integration with the web for photos and video at major sites such as photobucket, flickr, etc.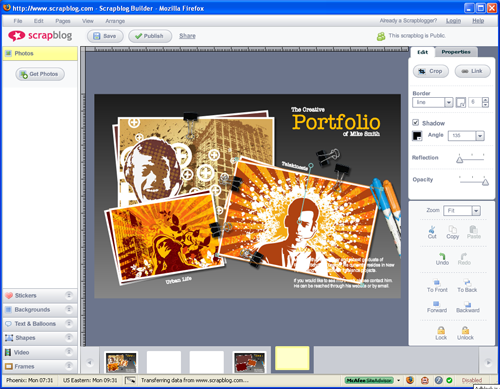 Google SearchMash (Flex/Flash/AS3)
This is a Flex 2 (actionscript 3) application that is very fast and usable in vector.
Sample Textured 3d Vista demo(Silverlight 1.0)

This demo showcases the speed of Silverlight and a usable OS like interface that performs well. It showcases Silverlight but also has great usability in expected user actions and results.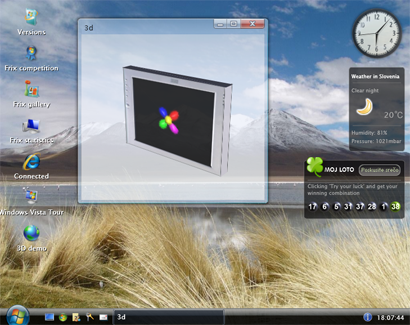 Tafiti is a search tool that uses SIlverlight and live search to represent search results in a rich way. They did a pretty good job with usability and especially considering the Silverlight 1.0 lack of good input controls. Little bit laggy.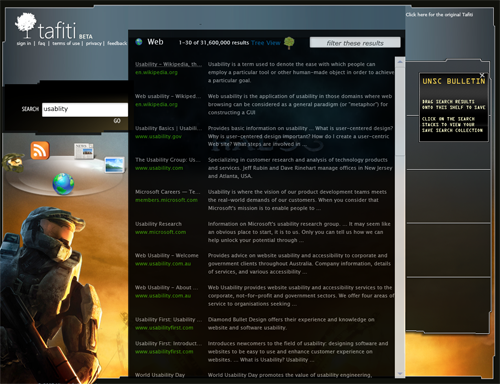 The point is solution developers should use technology but most importantly make it functional and usable to what users expect. RIAs will succeed very well as long as you can select text, hit back buttons, deep linking, use menu systems, integrate services, have all the features of apps not in vector engines like Flash or Silverlight and to make it mainstream friendly they need to have a low bar of entry and just work. RIAs have an advantage right now as office apps move to the web and photo apps as well, many of these apps above would appeal to general computer users in addition to advanced users.