Here is a well done game based on the popular Line Rider phenomenon, only this one is Line Golf and it is using the APE AS3 2D Flash Physics Engine. I am sure game sites are just as excited as game developers like myself about the prospects of games that are more dynamic and fun and even 3d with the flash kits of today all thanks to the power of AS3.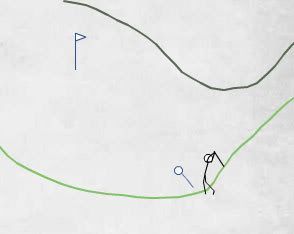 This was posted on the APE Google Group where onedayitwillmakeit explains more on how he modified APE for use in the game.
This entry was posted on Sunday, January 20th, 2008 at 2:43 pm and is filed under ACTIONSCRIPT, ACTIONSCRIPT3, ALGORITHM, ARCHITECT, AS3, DEVELOPMENT, ENGINE, FLASH, FLEX, GAMEDEV, GAMES, MARKET, MOTION, OPEN SOURCE, PERFORMANCE, PHYSICS, PROGRAMMING, TECHNOLOGY. You can follow any responses to this entry through the RSS 2.0 feed. Both comments and pings are currently closed.