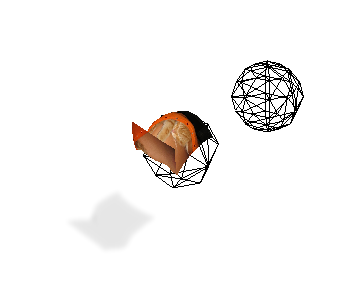 Seraf, True to the word WOWEngine was released today. It is still a work in progress but it is the first 3d physics engine out of the gate. It is built with many open source kits that are emerging. It can use any of the 3 major flash 3d engines (pv3d, sandy, away3d) and it is built on APE AS3 2d physics engine.
WOW-Engine use Sandy library for all the 3D mathematical computations (matrix, 3D vector, plane). The inner architecture of the engine is also inspired by Sandy's one.

Collisions and physical reactions are possible thanks to the AS3 physic engine made by Alec Cove, named APE(version 0.2.).. Even if APE is a 2D physic engine, it is possible to extend the contraints on volumes, and that's the purpose of WOW-engine. WOW-engine extends APE, and allows to simulate physics on 3D volumes.

WOW-Engine is capable to handle positions and rotations of abstract objects, which need to be linked to some visual objects (2D or 3D). The visual objects can be drawn thanks to another library (Sandy3D , Papervision3D, Away3D for 3D).

WOW-Engine use and depend of the Data Structures classes written by polygonal labs.
Basic technical Demos :
Advanced technical Demos:
Tutorials: