Jono is giving SWFZ to science and the open source devices.
The SWFZ engine is one Flash 3D engine that took a different approach. It is a bit early in its technique used but the author at custom:media Jono has decided to float the source code out there in ghost mode (no active development but not dead). It is just ready to branch and others to run with it. He is floating the source but I think in 1-2 years this will be the preferred method if processors and multicore parallel usage is optimized. We shall see.
The implementation method and difference with SWFZ engine in Flash for 3d is that is is a pixel based renderer or scanline. It is based on a really fun game engine called Irrlicht which has been pretty active for the last few years but is a C++ DirectX and OpenGL engine. Since SWFZ has to run in Flash and it is a pixel renderer/scanline it has some limitations currently in Flash. Games and renders have to be fast to pull this off and Flash is limited by the software renderer but as computers get multiple processors and flash player gets better at this then this will be a viable option (it is the same thing that limits Canvas based renderers right now). One main problem with this is you can't go too full screen the biggest sizes that perform well are smaller windows 320×240 etc. But if the processors can handle it it is actually more efficient when it removes overlap, extra triangle drawing and painters algorithm like problems dont' pop up (triangle overlap when on same plane). This method draws pixel by pixel but fast enough flash engines like Papervision, Sandy3D and Away3D draw overlaps due to the drawing technique, back to front.
But SWFZ still manages to pull off some amazing feats such as these demos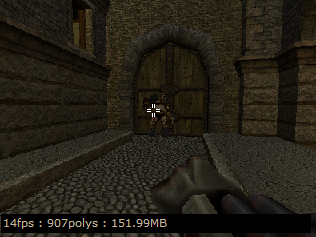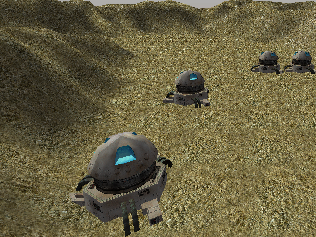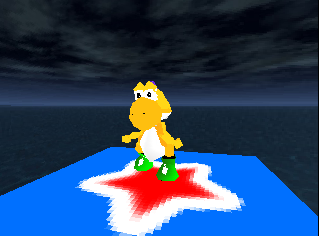 Jono has put some great classes into SWFZ engine such as bsp parsers, quake md2 parsers, animated mesh, and lots of great examples in porting C++ Irrlicht to AS3. This was a very early example of how AS3 was fun for programmers to port stuff from C or C++ into Flash. AS3 is just fun. Also be sure to check the site for more samples like an FPS game, some basic ai etc.
Jono has been working on 3d in Flash for a while and actually this message is what shows the difference betweeen this approach and other flash engines the way Papervision, Sandy and Away3D (pv3d derivative) make 3d in flash fast enough (Painter's Algorithm and drawing skewed movieclips and textures.
Demos
More about the Engine Some Notes
The SWFZ engine.

Overview:

SWFZ engine is the result of four years of me messing with 3D in Flash.

I was a complete newbie to 3D, so a lot of learning has happened to get to here.

If you're interested in 3D engines check out the resource links at the bottom of the page:

The Demo:

Model

.md2 format from ID's Quake2.
Uses frame based animation
Textured with jpeg
No lighting, No Gouraud Shading, just plain texture

Skybox

Boxes

Rendering – Textured Gouraud , Textured Gouraud with Alpha, Textured Gouraud with Quick Alpha, Gouraud Shaded, and the large box is just Textured.
Star Texture – Targa (.tga) file format.

AS3 classes

171 classes and interfaces

Scene

No lighting
No collision detection

SWFZ engine technology:

The demo only shows a small part of the capabilities of the engine. In the coming weeks I will get www.custommedia.co.nz up and running and start to post more info then.

Currently implement stuff:

New file formats supported

.tga – Targa Image
.bmp – Bitmap Image
.3ds – 3D Studio Max
.bsp – Quake3 levels
.md2 – Quake2 models
.obj – Wavefront 3d object (static)
.zip – Read from a zip archive (all in Flash, no server side scripts)

3D Rendering

mipmaps
perspective correct texturing + affine texturing
Flat shading
Gouraud
Textured Gouraud
Textured Flat
Textured Two Layers
Gouraud Alpha
Textured Flat Alpha
Textured Gouraud Alpha

3D Scene

Billboards
Parent, Child scene nodes
OctTree
Skybox
Static Meshes
Animated Meshes
Basic collision detection
Scene node animators
If any code is useful to you maybe drop him a donation or what would be nice if this was all setup at google code and used to be integrated into other engines. Irrlicht ports are fun and there is a future in this method when processors catch up I think.
Tags: 3d, AWAY3D, bsp, canvas, CODE, FLASH, FLEX, md2, OPEN SOURCE, PAPERVISION, parse, PIXEL, quake, randering, renderer, sandy3d, scanline, SWFZ