Archive for July, 2009
Haxe Sandy is a version of Sandy that can export to an experimental Javascript 3D engine taking advantage of the <canvas> element. There are some great demos that run smoothly in canvas capable browsers and very smooth in Chrome.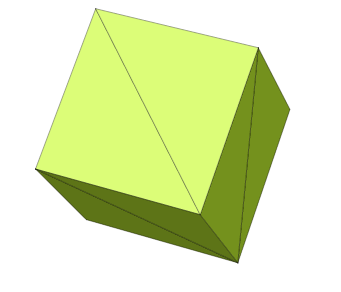 Demos of Haxe Sandy:
Sandy was actually the first open source 3d engine in flash, maybe this will be a trend building in haXe for export to flash and javascript?  It certainly looks like a great start and would make a very nice platform for 3d on the web allowing Sandy or other flash libraries to run in Flash and Javascript by writing in an abstraction platform like haXe. Other libraries like Motor2, Physaxe, haxe3D, PureMVC and more have haXe versions. Still very experimental but a possible need when Flash and canvas are both in the market in the future.  Right now it is still all Flash.
Silverlight 3 has been released a day early.
Microsoft has released Silverlight 3 to the web a day earlier than expected. You can go ahead and grab Silverlight 3 RTW build 3.0.40624.0 (4.69MB) from Microsoft.com/Silverlight. Version 3 supports Windows Internet Explorer 6/7/8, Firefox 2/3, and Safari 3/4. In addition, the Silverlight 3 SDK (9.5MB) and the Silverlight 3 Tools (32.2MB) have been posted on the Microsoft Download Center. (arstechnica)
As Silverlight versions go it is quite impressive and pretty much a complete solution now including desktop save support and full set of tools for RIA development (early versions were only Javascript or had limited controls libraries).
Granted there are lots of years of gain that Flash has on Silverlight but the path that Silverlight it following leads right to Flash.  Hopefully this will lead to more innovation on both sides (they might need it with Google Wave pushing html5 <canvas>).
One very nice element of Silverlight since it has been released at verison 1.0 is the HD video support.  It has gotten better with each release.  This release has smooth streaming support that is pretty impressive for web video.
Interestingly they chose the open source Blender Foundation project Bug Buck Bunny to demonstrate the smooth streaming feature. Ryan Rea has a bit of analysis on how well the video plays across a quad core and memory compared to flash hd video.
More on the Silverlight 3 new features here and here.
Roy Schestowitz plays the flip side and calls this a 'silver-lie' released and has lots to say about the Silverlight 3 release and even using Big Buck Bunny to demo it. He states a true fact that up til now lots of companies have abandoned Silverlight in favor of Flash (mlb, nyt etc).  It is still used at Netflix but that has an XBOX deal to play Netflixon xbox360.
Flash didn't really get good until version 4.  Typically software is a real version at version 3, that is when most software has the goals and ambitions of 1.0 fully complete and integrated.  We shall see how things play out but I still think Silverlight has a long way to go in winning over developers, myself included, but competition is never a bad thing when you are wanting to see innovation.
AIR is very popular for creating twitter clients, Sönke Rohde just made it much easier to make AIR apps for twitter with an AS3 library for Twitter. This library is built on top of core oauth as3 library by iotashin.  Core OAuth as3 library is a standard OAuth library this can be used for your own OAuth backends or connecting to other OAuth services as well.
A very nice feature of this library, in addition to being coded cleanly and as3 style, is the ability to have the Twitter OAuth page render inside of Flash.
Instead of opening the Twitter authorization page in the browser the library also contains OAuthLoader which is a wrapper around HTMLLoader which enables to directly show the authorization page within an AIR window:
// use this in the requestTokenHandler instead of navigateToURL
var loader:OAuthLoader = new OAuthLoader();
loader.load(request);
loader.percentWidth = 100;
loader.percentHeight = 100;
var w:Window = new Window();
w.width = 800;
w.height = 400;
w.title = req.url;
w.addChild(loader);
w.open();