Archive for October, 2009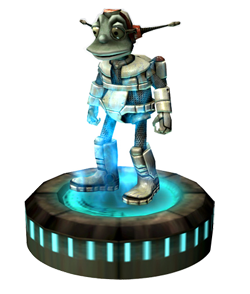 Unity 3D Indie is now free for all developers and just called Unity now.  The Unity 3D Pro license is still $1500 and worth every penny.  But this news is great for indies and moreso the pro users that want the Unity Web Player to have more penetration and installs in the market.
Companies like EA, Cartoon Network and Lego are using Unity 3D and just about every game developer I know including myself has been excited about the possibility of an engine that allows creation of hardware rendered web based games and desktop games, which are multi-platform and paths into the mobile market (iPhone/Touch) and console like Wii and XBOX in development (for additional licenses).
When Unity 3D released support for Windows as a development environment in addition to Mac it  literally blew up as predicted this year. Also, Unity 2.6 is out which is big because it finally supports third party source control such as Subversion and Perforce. Many of the barriers that were keeping it from integration into gaming pipelines are gone:  the price, the single platform and the source code integration issues.  Unity 3D has addressed all those issues.
What are you waiting for? Get your Unity3D on!
Well good news for Flash developers, Flash CS5 will finally compile to native iPhone and Touch Applications. This is great news for many developers out there who have stuck with the Flash platform.  I am sure there will still be limitations to what you can do with Flash on the iPhone and it will probably be mostly 2D games and apps but this is a great start to getting the Flash platform truly mobile and up to the rest of the industry.
Flash Professional CS5 will enable you to build applications for iPhone and iPod touch using ActionScript 3. These applications can be delivered to iPhone and iPod touch users through the Apple App Store.*

A public beta of Flash Professional CS5 with prerelease support for building applications for iPhone is planned for later this year. Sign up to be notified when the beta starts.
I have been questioning why they have not moved to this model before when others are doing so such as haXe, Unity3D and MonoTouch.  Getting Flash on the web browsers on a mobile is hard because Flash is pretty CPU intensive on embedded devices which is really where computers were in the late 90′s and close to 400-600 MHz processors.  Today these machines wouldn't be able to run Flash very well and that is the same effect you get on a mobile phone.  But cross-compiling to native, similar to how Unity 3D does it or other solutions like MonoTouch and XNATouch, this is the best solution until mobile/embedded devices have 1GHz processors and more than 500MB of memory. Adobe is using LLVM, much like the Alchemy model, to achieve getting AS3 content onto an iPhone/Touch with AOT or Ahead of Time compilation rather than JIT compilation.
So how do you build an application for the iPhone? It's simple, really. The forthcoming beta of Adobe Flash Professional CS5 incorporates the ability to create an iPhone application. You have access to nearly all the AIR 2.0 and Flash Player 10.1 APIs. For example, you can use APIs such as RTMP, Remote Shared Objects, and AMF as well as AIR APIs like SQLite and filesystem access. For more information see the developer FAQ on Adobe Labs.
I am glad to see Adobe finally moving on mobile platforms beyond Flashlite.  Flashlite is a poor solution in most cases on embedded devices because they really need native apps to perform, again due to the hardware limitations and it is a whole new platform to learn. Adobe is doing the hard work to make it easy to get developers content on the new embedded devices that are storming the world such as the iPhone and Touch.
Torque 3D is out of beta and officially released to the world.  Torque was one of the first indie affordable game engines and they continue that work at Garage Games with a web enabled Torque 3D output much like the Unity 3D player.
The pipeline is not yet as streamlined as  as Unity 3D as Torque has many legacy formats and components such as DTS models, DIF interiors and DSQ animation files that are specific to the Torque Engine.  But they have added support for COLLADA models and the community is strong for Torque 3D. Also, since Torque 3D is built on an older engine but updated for modern uses, the file formats and loading is streamlined for low poly and web based games that need small asset sizes but still have quality.
Like Unity 3D there are many paths to truly get your game published and available to many platforms from desktop on Windows and Mac to web players in all major browsers (and iPhone, Wii and XBox with more $$$). This is an amazing time in game development.
When I initially got into heavier game development in early 2003 after moving from Half-life to Unreal and then the affordable Torque, there were two major things missing, a web player export and a good editor with intellisense.  Torque 3D provides the web player export and Torsion is a great IDE for TorqueScript beyond using Visual Studio or XCode for C++ source editing.
Some really nice tools include the River Editor and Road and Path editor that complement the great terrain editor and scene and asset editors that make production fairly quick in the Torque tool chain.
Road and Path Editor
Road and Path Editor – Torque 3D from TorquePowered on Vimeo.
River Editor
River Editor – Torque 3D from TorquePowered on Vimeo.
The good news is there is now two quality toolsets in Unity 3D and Torque that for about $1500 you can get a good pipeline and engine that will enable you to create great immersive games for many platforms and the web.  If you got the skills the platforms are there to get your game out to the world whichever platform you choose.  Similarly to the Flash vs Silverlight vs Canvas progress, with competition in this area it will keep both platforms innovating and supporting developers needs first.
For more immersive games that require hardware rendering beyond Flash capabilities Unity 3D and Torque 3D are now here for your creations.