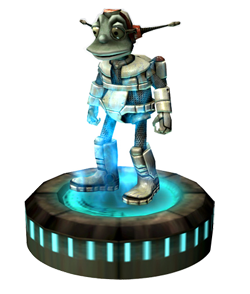 Unity is a great and agile company that responded to the iOS4 changes with something very nice, a C++ option to develop with the Unity engine on the iOS. They will implement this if using Mono is barred which so far hasn't happened.  I have to say I wish this was an option for the Unity Engine all the time and hope they implement it anyways. For now Joachim Ante on the the Unity blog says this:
We continue to be excited about the iPhone, iPod touch and iPod as platform targets for Unity developers. While we don't think C++ is the best language to write game code , using C++ as a scripting language has memory and performance advantages on low-end devices. This is a great feature to have for developers who want to squeeze the last ounce of memory & performance out of their games.

We still can't believe Apple will force developers into choosing a specific language for development. And as mentioned, Apple is still approving every Unity-based game we know of. In case the situation changes, rest assured that we are working this Plan B.

We'll be ready to talk more about this as well as share some time-line information with you soon, while of course waiting to find out if any of this will actually be necessary.
The Unity Plan B is that the C++ engine code that mimics as closely as it can to the Mono .net C# or Javascript code. From the samples on the blog the C++ and Mono (javascript in this case) samples are really similar.
Many current engines are legacy or have lots of bloat, unless you write your own, or maybe even still then. Though this is looking really clean for C++ game engine code, at least in comparison to current industry leaders for indie engines.
It would be a beautiful C++ library to use even if Apple doesn't require it. Compared to the other indie game engines out this would be a sweet C++ engine for indies and hope they do this no matter. C++ can be written cleanly and with influence from a simplified C#/Javascript engine and clean API it makes for a killer C++ engine that makes sense. Right now native is really attrctive on embedded for some years to come.
A very basic comparison from their blog:
Javascript Sample
function Update(){
    //Spin the object around the world origin
    transform.RotateAround(Vector3.zero, Vector3.up, 20 * Time.deltaTime);
}
C# Sample
using System.Collections;
using UnityEngine;
public class Example  : MonoBehaviour {
    void Update(){
        //Spin the object around the world origin
        transform.RotateAround(Vector3.zero, Vector3.up, 20 * Time.deltaTime);
    }
}
C++ Sample
#include "UnityEngine.h"
class Example : public MonoBehaviour {
public:
    void Update() {
        transform.RotateAround(Vector::zero, Vector3::up, 20 * Time::GetDeltaTime());
    }
};
Things I am wondering…
Will this help porting to Android versions if they use the NDK?
How much smaller will my app be if I use the C++ version (attractive feature since the mono dlls are pretty big – even though I really dig mono)?
Wouldn't a C++ version be a better base with pluggable scripting in C# if you want? Maybe an option for Lua with a similar API signature for all? Ok maybe over-engineering there…