Archive for January, 2011

Cocos2D has been ported to run in javascript and called cocos2d-javascript by Ryan Williams.
Cocos2D is a game engine similar to Flash in that it is a 2d engine but it natively renders to OpenGL ES.  Cocos2D-iphone was originally a port of Cocos2D, a python game engine.  But the similarities to Flash and DisplayObjects = Nodes, Sprites, Scenes, Layers etc. This helps to port games over fairly quickly or start in productive in cocos2D.
Having this in javascript is a great thing! It runs on html5/canvas/javascript.
Cocos2d-javascript is a 2D game/graphics engine based on cocos2d-iphone but designed to run in the web browser. It uses the latest features available in HTML 5 allowing real-time rendering of 2D graphics without the need for plug-ins such as Adobe Flash.

While HTML 5 is still new and not fully supported across all browsers it won't be long before the vast majority of web users are able to enjoy all that it offers. When this time comes cocos2d-javascript will be an excellent way to develop games and applications.

To see a small sample of what is on offer, please check out the demo section.
cocos2d engines are now available on almost all platforms, so if you are building a 2d game and need a 2d engine typically with Box2D physics, cocos2d offers lots of ways to get the game out there with some porting work.
cocos2d-javascript (web)
cocos2d-iphone (mobile)
cocos2d – original python (desktop)
cocos2d other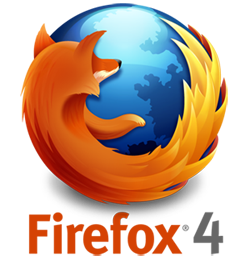 Firefox 4 in beta to be released soon, also joins the WebGL ranks with Chrome 9.  Safari has it in nightlies and IE hasn't even mentioned it.
There really is too much to list as this release is feature packed! Of course the most exciting being WebGL and hardware acceleration from our perspective.
Firefox 4 now has WebGL enabled by default. Based on the original 3-D Canvas work by Vladimir Vukićević, this is being

widely implemented in browsers. The WebGL spec is on the short path to a 1.0 release and we're very excited to see this be used in the wild.
Hardware acceleration has finally arrived even though it should have been in nearly all platforms for web last decade, but we'll take it.
Firefox 4 supports full hardware acceleration on Windows 7 and Windows Vista via a combination of D2D, DX9 and DX10. This allows us to accelerate everything from Canvas drawing to video rendering. Windows XP users will also enjoy hardware acceleration for many operations because we're using our new Layers infrastructure along with DX9. And, of course, OSX users have excellent OpenGL support, so we've got that covered as well.
The javascript engine JaegerMonkey is comparably fast to SunSpider and V-8 javascript benchmarks and has support for EC5 javascript.
And you might have noticed that it's really fast. This is the world's first third-generation JavaScript engine, using Baseline JIT technology similar to engines found in other browsers and kicked up a level with the Tracing engine found in Firefox 3.6. As such, we're competitive on benchmarks such as Sunspider and V8, but we're also fast at a whole mess of things that we expect to see in the set of next-generation web applications, hence Kraken.
WebConsole looks like they are joining Chrome and Safari with built in inspection tools similar to Firebug, however Firebug still available.
Firefox 4 will include the Web Console. This is a new tool that will let you inspect a web page as it's running, see network activity, see messages logged with console.log, see warnings for a page's CSS, and a number of other things.

Note this that is something that we'll be including with Firefox 4 directly. It's not an add-on.

(Also Firebug will be ready for the final Firefox 4 release.)
Firefox 4 has other improvements like layering (in-memory retained layers), caching/scheduling improvements and lots of other performance enhancements.
2011 is looking like the year all this is coming together, at least for Chrome, Firefox, possibly Safari (need WebGL in main release) and IE is still the biggest problem to getting WebGL. At this point WebGL looks like it is still over a year out as it may not come to IE until IE10 or possibly never, the WebGL 1.0 spec is on the fast track though (don't we all love Khronos? They have been amazing with OpenGL since they took over).  html5 is looking like it will be close to mainstream by the end of this year depending on the install rate of IE9 when released.
The world is waiting to see if Microsoft implements WebGL or tries the old DirectX/D2D only ways.  Nevertheless, getting a push for hardware acceleration and fast renders in 2d/3d is a very sweet direction.
There is an article at gamasutra about Flash vs. Unity for the future of web 3d games.  But it really is the future of true, hardware accelerated gaming, applications and interactives, not just 3d but massive, immersive 2d+3d works/projects on the web and available via browser.
Adobe, or Macromedia previously, owned 3d games with Director (8.5 with Shockwave3d) for a time, but that was really before mainstream was ready (2000-2001-ish).  There was a lack of computers with dedicated video cards and GPUs.  Today, even the bottom line computers have a decent video card. Also, the surge in mobile and the need for native level access to graphics hardware has spawned this new battle (Thanks Apple!).
Unity has the pipeline, 3d and has been doing that well since 2005/6. They emerged from Director and even have some members of the Director team working at Unity.  Adobe is just getting back into this, they dropped Director (or left it wavering) and are now going to attack on the Flash level not just against Unity but to hardware accelerate it for mobile and better video playback hopefully (they currently hardware accelerate scaled video to full screen).
Like the Silverlight vs. Flash product competition, Unity vs. Flash is actually a good thing for developers and both platforms.  With Torque3d wavering, html5 and WebGL more than a year out (and WebGL maybe 2-3) for broad mainstream support (I am looking at you IE), this is the time for Flash to move on this and Unity to keep going they way they have.  Hardware acceleration makes these plugins relevant and ahead of the current standards emerging in html5 and WebGL.
I love using both tools and they have come a long way since painful Director lingo/w3d/plugin hell for hardware accelerated gaming, apps and interactives. The gaming industry and web are merging, these two products should get a good portion of that projected $87-billion total game market's annual revenue in five years, as investment advisor Digi-Capital predicts.
It is also a great time to be a developer having these companies vie for developer support.  It is exciting that hardware acceleration, 3d games, and widening game industry are all emerging and will be a big thing for the next few years at a minimum.
It is finally time to kick it up a notch. Game on!