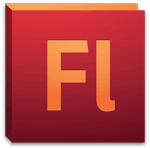 At the Flash Games Summit today there was good news from Unity and Adobe about the Flash 3D API called Molehill.  Adobe's Flash 3D API Molehill public preview was released and Unity announced they will be adding export support for it.
New features available in the current Incubator build include:

"Molehill" 3D APIs for Flash Player and AIR — A new set of low-level, GPU-accelerated 3D APIs that enable advanced 3D experiences across devices through the Adobe Flash Platform runtimes.
Cubic Bezier Curves — Using the cubicCurveTo drawing API, developers can easily create cubic Beziers without requiring custom ActionScript code.
This is really a new era of browser based game development support that is going to be very exciting. It was announced at the Flash Games Summit by Thibault Imbert (Adobe Product Manager) and Lee Brimelow (Adobe Platform Evangelist) after they explained and showed examples to the audience of what "Molehill" could do for flash games.
Thibault has a list of available Molehill enabled 3D engines already:
Also a test of hardware accelerated molehill vs software rendered flash:
Tags: 3d, ADOBE, API, FLASH, GAMEDEV, molehill, unity, unity 3d