Posts Tagged 'apple'
Unity 4.1 is out.  Although this blog appears to have become a release watch for Unity, it is because Unity has been nailing it.
Apple TV AirPlay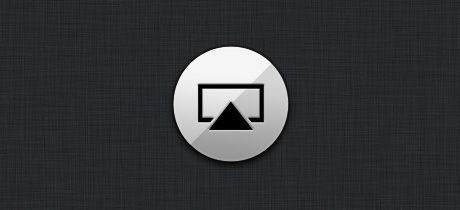 This 4.1 update that brings AirPlay to Unity games is a big leap in the new consoles allowing many more games to easily stream to the big screen.
AirPlay support

Unity 4.1 brings you full multi-screen AirPlay support. iOS device users running version 4.3 or later can use AirPlay to stream content direct to their HDTV.

What's more, with AirPlay, they can use their iPad or iPhone as a game controller – running and controlling the game from their iOS handheld device whilst watching the action unfold on the big screen.

Read more about Unity for iOS here.
Apple TV and AirPlay streaming, Ouya, Steambox buzz and probably a Play! device soon (chromebox or buy up Oyua), and more are bringing a big change to the openness of console/tv game development. Everywhere games you take with you and new consoles really.  This is a huge change in that sea. Native apps on the devices will also improve this new perception, as soon as Apple TV SDK is updated for apps (the other important part of this system) it will be a game changer for tv apps/games.
Apple is allegedly planning a special event for March that could introduce a software development kit (SDK) for the Apple TV, according to a research note to investors from Jefferies analyst Peter Misek. Basically, an SDK would allow developers to start submitting applications that would be optimized for your television screen and available for purchase via Apple TV. It could be the start of a whole new era of TV — and even gaming — by some predictions.

Just like chronically incorrect Piper Jaffray analyst Gene Munster, Misek is under the assumption that Apple will eventually release a television set, which is what the SDK would pave the way for. He also expects the fabled Apple television set will have a screen size in the range of 42-inches to 55-inches that costs about $1,500.

And while Misek doesn't expect Apple to mention the TV set at the rumored March event, he does anticipate that the Apple TV SDK will be available in September or October of this year.
Read more at http://venturebeat.com/2013/02/13/apple-tv-sdk-launch-date/#lXSIOTAYkr3qb6G8.99
AirPlay has always been possible and TV Out on Apple devices since they added it but Airplay for apps and games is a big change for consoles. Having that easily accessible for many game developers. Regarding apps on the actual Apple TV device, hopefully Apple does launch the SDK this year and it isn't false hope like before but when Unity3D adds support for AirPlay it gets interesting. Lots of other games have this but it will be more common. Gaming in your living room with tablets (essentially the WiiU) is becoming more a reality.  Lots of fun ideas for multiplayer, switching airplay streams for spectating and more. Yes tablets and pads might be more expensive,  but the game markets are entirely different and tablets, phones, pods etc are all challenging both traditional console markets and traditional handheld markets and their pricing.
Get started in Unity 4.1 with some help from AngryAnt. AngryAnt's DeviceDisplay sample on porting screen out to AirPlay in unity gist.
Unity also updated the Memory Profiler which is excellent, the profiling tools are getting better and in combination with XCode Profiling embedded is getting easier to iterate on.
Developers more than ever need to make multiplatform games and support iOS, Android, possibly Windows Phone +  new console markets and the web (html5/webgl/unity/flash) and desktop (Win/Mac) that exist and are still quite large.  Lots of opportunity ahead in disruption, Unity is in the apex.
Apple's official statement on this topic.
Well good news, after the massive frenzy of 3.3.1 in the App Store Terms of Service, Apple has been wise to loosen restrictions on the AppStore for native apps that use scripting such as Mono, Actionscript, Lua and others as long as it doesn't download any code (for security reasons). The apps have to be AOT Ahead of Time compiled which Unity, MonoTouch and the AIR iPhone Packager for Flash apps all use or the script has to be downloaded with the binary that was approved or an update (Lua scripting for instance).
This is a huge change in stance for Apple and basically allows Adobe Flash based AIR apps to run on the device natively again. I think this is a very wise decision by Apple to let the market decide on what is a quality app while respecting Apple's concerns about downloading and running code that might create security concerns (non compiled script outside the web sandbox).
The only bummer is that we won't see a C++ Unity version which was plan b. But the benefits are really great for all types of developers as long as it is safe and with Apple's latest update, quality.
Developers using Unity, MonoTouch, Adobe Flash AIR Packager, Lua scripters etc are now all safe as long as it is AOT compiled and scripts it uses are downloaded with the binary and not downloaded later (only content and data can be downloaded unless it is in an approved app update).
All your technologies are safe… for now.. dun dun dun…
However Apple also tightened quality control so they will be rejecting bad or duplicate apps, so at the same time this has made it harder to get apps approved if there is questionable quality or too many of one type of app.  It is good on the surface but also I believe the store should be an open market where the best app wins, crap will naturally filter out.  This is probably a stop-gap for all the apps that will be submitted with AIR or other less complex platforms because more novice users will be submitting them.  So this is good for skilled developers on any platform making quality and original content.  But it could cause some problems.
Engadget has some nice covereage if you dont' have access to the iOS developer site:
Besides recently becoming the most popular configuration in the entire iPod lineup, the iPod Touch "has become the most popular portable game player in the world," Jobs chimed. "The iPod Touch outsells Nintendo and Sony portable game players combined. It has over 50 percent market share for both the U.S. and worldwide."
Small caveat is that the DS still has the most units but that will only last for a month or two more:
DS = 125m
iOS devices = 120m
PSP = 62m
Game sales
DS = 718m games sold
PSP = 252m
iOS games = 1.5B games and entertainment
But as far as devices Apple will surpass Nintendo this quarter as Apple handily beats them each month currently.
I believe that the Apple TV is also a notch in the future to console gaming, replacing the console with a thin client that can be controlled by handheld devices such as iOS devices. This may or may not happen but I think it will and it may be an Apple TV feature in the next year or two.  The Apple TV is an iOS device.
However, as Mike Capps commented to Gamasutra in

our interview

immediately following the event, "Right now, I can display from my iPad to my Apple TV on a big screen TV. How far away are we from ,'That's my game console, and it's displaying wirelessly to my television set?' It's not far away."

…

What will that mean? What form will it take? How soon will it come? All unanswerable. But Sony, Nintendo, and even Microsoft are all officially on notice as of today.
Do consoles anchored to a TV suddenly seem like the old way?
To the argument that the Appstore is full of bad games, it is, but it is also the secret to their success.  Apple built a platform and let indies in.  Apple was very critisized about their approval process but Playstation, XBOX, Nintendo Wii, Nintendo DS, Sony PSP all have more harsh approval processes and dont' even let indies begin developing until they approve.  The result is higher quality games on the latter devices however it is the same problem the web brought.
I think that was Nintendo and Sony's downfall in that they didn't jump on the downloadable store AND allow indies in.  There are lots of fart apps that come with allowing almost everything but you also get stuff like Angry Birds, Monster Dash, Real Racing, 2XL, Gameloft etc.  I'd rather let everything in and let the charts decide what is best rather than it be a closed market to indies from even trying.  But that comes with lower quality games for the most part except those standouts that might have been rejected on Nintendo or Sony platforms. 99% of the Appstore is crap but 1% is awesome, that 1% might be bigger than the quality games that make it to the PSP or DS.