Posts Tagged 'extrude'
Den Ivanov scored another "why didn't I think of that" flash demos with extruding pixels into 3d with papervision.  He has some great samples and demos on his site about it.  Den Ivanov is a long time flasher and recent scores with Brahma bus (one of the coolest first papervision commercial projects) and the terrain generator.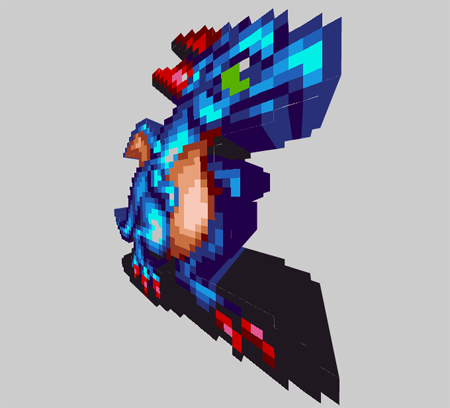 This uses ExtrudeImage which does exactly what the class says.
Tags: extrude, PAPERVISION, PIXEL
Posted in 3d, 3D ENGINES, ACTIONSCRIPT, ACTIONSCRIPT3, ALGORITHM, ARCHITECT, AS3, ENGINE, FLASH, FLEX, GAMEDEV, GAMES, OPEN SOURCE, PAPERVISION, PIXEL, TECHNOLOGY | Comments Off