Posts Tagged 'IDE'
The guys over at Flashbang Studios, a web game development studio in phoenix, az, and some of the most visible developers in the Unity3d space with Blurst, released something that may interest both FlashDevelop users and Unity3d developers.
UnityDevelop was released by Flashbang Studios recently and it is a modded version of FlashDevelop (originally from SharpDevelop a really nice open source .NET and mono IDE) and it supports intellisense for Javascript or Unity3d's use of Javascript which is called UnityScript much like ActionScript.  UnityScript can be a little more strict and has access to all of Unity3d's API calls just like C# and Boo in the mono based virtual machine that Unity3d uses.
FlashDevelop, is by far the best Flash / Flex /haXe IDE in my opinion so it is really great to release this for Unity.  I hope one day I or someone has the time to port to Mono so it can be used on Macs even with the 140 pinvokes, it would be a good spread mechanism for mono.
With Unity3d coming to windows soon, UnityDevelop could be a good go to IDE for unity if you aren't using solely C# with VS.NET. Currently this is based on FlashDevelop2 source code.
Video Overview of UnityDevelop


UnityDevelop Walkthrough from Flashbang Studios on Vimeo.
Downloads
Thanks flashbang!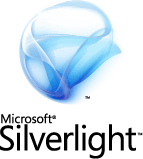 Silverlight 2 has been released. This is the real silverlight release.  The release last year 1.0 was just a javascript release and only had one object, the downloader, not even a text input.  But now there are real tools like rich ui controls, services support (REST), DLR (C#, Linq, ironpython/ruby) and Sockets which are much needed for games and game platform development.
There are also much better tools at this stage:
Bam. Silverlight 2 is out. There's the expected stuff, like the final SDK, Expression, and Silverlight tools:

And from Tim's blog:

But there's also http://www.eclipse4sl.org/. Yes, that means you can code Silverlight in Eclipse. Details and progress at the Eclipse Tools for Silverlight Blog. It'll be licensed under the EPL 1.0 License.
I have done lots of Silverlight initially when 1.0 came out as well as the agency I was working at.  We did video players, mini-games, demo apps and even the Halo 3 online manual at silverlight.net.  But it wasn't really ready until now.  It still has a long way to go to really be an alternative to Flash but it is capable platform at version 2 for applications, mini-games and video apps for sure. But in the end it just provides competition to make both the Flash/Flex platforms and Silveright compete for developer support.