Posts Tagged 'ouya'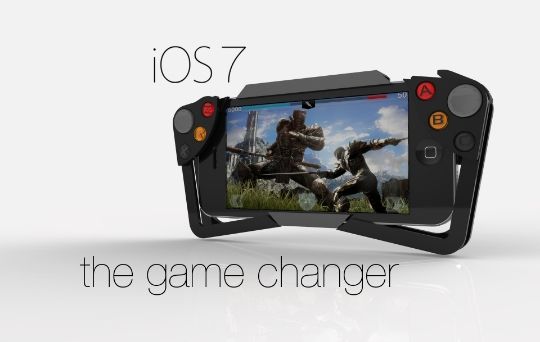 There is a revolution going on in game consoles. It is a new micro console movement that is driven by the openness of mobile + casual markets/stores and self-publishing that have disrupted handheld gaming.  That is now about set to disrupt the living room and game console markets.
Apple TV
Apple TV has not yet officially announced apps/games for Apple TV other than AirPlay but that is coming when Apple TV launches the SDK.  Largely this most likely will be a push type of platform where you have your tablet or phone/pod device to flick or push games and apps onto the big screen.  Then your device becomes a remote or gamepad.  Apple TV will also be able to download these apps much like iTunes but it will largely be driven by the hardware (tablets and handheld (iPhones/iPods)).
Apple also has a gamepad support api in iOS7 for the virtual pad haters and this will create some great gamepads and experiences to play longer in front of the TV or other big screens.
Android (Google/OUYA/Others)
Google has recently also gotten into the game after OUYA has now launched, GameStick on the way and because Apple is getting in Google is wise to as well.  Both iTunes and Google Play! will be extended by these game consoles/tv apps devices.
The people briefed on the matter said Google is reacting in part to expectations that rival Apple will launch a video game console as part of its next Apple TV product release.
Self-Publishing /  App store Models
Self-publishing is a large reason indies/small-medium studios are flourishing and these devices will continue the disruption of the game industry. Mobile, web + open desktop games will spill into the TV in droves. Limiting publisher control by allowing self-publishing will sell lots of hardware and games, bigger economies always sell more hardware and games.
Whether it's making games or distributing them, the focus for Valve going forward is going to be how it can provide the framework for its customers to be entertained, and to make entertainment. Games are goods and services that are part of a large economy. For Newell, the next step is to expand that economy.

"Economies get better the bigger they are," Gabe Newell
Big Consoles React to Mobile Openness
The new big consoles in Sony PS4, Nintendo WiiU and the XBox One are also launching this year or have launched (WiiU).  The smart ones are allowing self-publishing as that will grow their games and fun factor by allowing indies, small and medium sized companies to play again.  So far Microsoft is the only company not embracing the open/self-publish model that will sell more hardware and software, strange considering they are about developers, developers, developers and were one of the first to allow indies on the platform (albeit in a flawed way). Both Apple, Microsoft and possibly Google are the only companies that really have the hardware, software (OS) and the ability to publish games to handheld (phones/pods/tablets), desktop OS (OSX + Windows) and now consoles (soon Apple TV and XBox). But only Apple is embracing openness across all, Google will also hopefully not duplicating the Google+ games limited market debacle. Let's hope Microsoft changes tune again on XBox One and allows self-publishing instead of only approved developers and let the market decide on good games.
Old Skool Arcade Fun + 'Pure Play'
The best part of all this is game creation and playing is going back to the fun factor times of arcade and early web games where experimentation and fun factor is the main goal.  Even John Carmack agrees mobile focuses on 'pure play'.
"I was really happy that when mobile came along with the more 'pure' games, they didn't have to be a $50 game that had man-centuries in them," Carmack tells Ars Technica. "You can have these small things that cost people a couple bucks."

"I don't have a lot of free time and I don't have 50 hours for Skyrim. That's not to take anything away from the massive titles, but it's great to have this broad spectrum of gaming," Carmack added.
Unity 4.1 is out.  Although this blog appears to have become a release watch for Unity, it is because Unity has been nailing it.
Apple TV AirPlay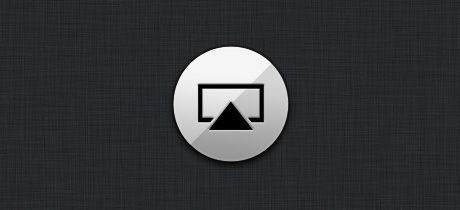 This 4.1 update that brings AirPlay to Unity games is a big leap in the new consoles allowing many more games to easily stream to the big screen.
AirPlay support

Unity 4.1 brings you full multi-screen AirPlay support. iOS device users running version 4.3 or later can use AirPlay to stream content direct to their HDTV.

What's more, with AirPlay, they can use their iPad or iPhone as a game controller – running and controlling the game from their iOS handheld device whilst watching the action unfold on the big screen.

Read more about Unity for iOS here.
Apple TV and AirPlay streaming, Ouya, Steambox buzz and probably a Play! device soon (chromebox or buy up Oyua), and more are bringing a big change to the openness of console/tv game development. Everywhere games you take with you and new consoles really.  This is a huge change in that sea. Native apps on the devices will also improve this new perception, as soon as Apple TV SDK is updated for apps (the other important part of this system) it will be a game changer for tv apps/games.
Apple is allegedly planning a special event for March that could introduce a software development kit (SDK) for the Apple TV, according to a research note to investors from Jefferies analyst Peter Misek. Basically, an SDK would allow developers to start submitting applications that would be optimized for your television screen and available for purchase via Apple TV. It could be the start of a whole new era of TV — and even gaming — by some predictions.

Just like chronically incorrect Piper Jaffray analyst Gene Munster, Misek is under the assumption that Apple will eventually release a television set, which is what the SDK would pave the way for. He also expects the fabled Apple television set will have a screen size in the range of 42-inches to 55-inches that costs about $1,500.

And while Misek doesn't expect Apple to mention the TV set at the rumored March event, he does anticipate that the Apple TV SDK will be available in September or October of this year.
Read more at http://venturebeat.com/2013/02/13/apple-tv-sdk-launch-date/#lXSIOTAYkr3qb6G8.99
AirPlay has always been possible and TV Out on Apple devices since they added it but Airplay for apps and games is a big change for consoles. Having that easily accessible for many game developers. Regarding apps on the actual Apple TV device, hopefully Apple does launch the SDK this year and it isn't false hope like before but when Unity3D adds support for AirPlay it gets interesting. Lots of other games have this but it will be more common. Gaming in your living room with tablets (essentially the WiiU) is becoming more a reality.  Lots of fun ideas for multiplayer, switching airplay streams for spectating and more. Yes tablets and pads might be more expensive,  but the game markets are entirely different and tablets, phones, pods etc are all challenging both traditional console markets and traditional handheld markets and their pricing.
Get started in Unity 4.1 with some help from AngryAnt. AngryAnt's DeviceDisplay sample on porting screen out to AirPlay in unity gist.
Unity also updated the Memory Profiler which is excellent, the profiling tools are getting better and in combination with XCode Profiling embedded is getting easier to iterate on.
Developers more than ever need to make multiplatform games and support iOS, Android, possibly Windows Phone +  new console markets and the web (html5/webgl/unity/flash) and desktop (Win/Mac) that exist and are still quite large.  Lots of opportunity ahead in disruption, Unity is in the apex.