Posts Tagged 'overdue'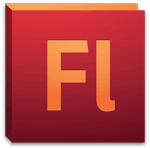 It's about time. Here at drawlogic we have been pushing hardware acceleration in Flash as it died in Adobe's Director product that is all but history. Director was horribly not useful as a programming tool but Flash and AS3 have become a great environment, the only thing missing was getting past software rendering limitations to use hardware acceleration that have been made more apparent by mobile devices which are like late 90′s early 00′s computers.
With Flash gaming being so huge and competitors like Unity it is surprising it took this long but it seems Flash and AIR development will be kicking up a notch in 2011 with hardware acceleration.
Adobe has finally delivered or will so in 2011 on this pressing need.
It's a good thing ByteArray (Thibault Imbert – the man inside) got in there at Adobe he has been there delivering killer stuff and presents a video on Molehill on Adobe Labs showing this new tech.
"Molehill" is the code name for a new set of low-level, GPU-accelerated 3D APIs that will enable advanced 3D experiences across screens through the Adobe® Flash® Platform runtimes. These new low-level APIs will provide advanced 3D and 3D engine developers the flexibility to leverage GPU hardware acceleration for significant performance gains. Today, Adobe Flash Player 10.1, renders thousands of non z-buffered triangles at approximately 30 Hz. With the new 3D APIs, developers can expect hundreds of thousands of z-buffered triangles to be rendered at HD resolution in full screen at around 60 Hz. Using the new 3D APIs in Flash Player and AIR will make it possible to deliver sophisticated 3D experiences across almost every computer and device connected to the Internet.
When will developers/designers be able to create 3D content using the "Molehill" APIs, and what tools will they use?
Developers will be able to create content through the upcoming Flash Player beta program starting in the first half of 2011. To leverage the 3D features exposed in Flash Player during the beta period, developers will use Adobe Flash Builder™ or the Adobe Flex® SDK with an updated SWC exposing the required APIs.
More on the capabilities and rendering tech:
Developers were told to expect "hundreds of thousands of z-buffered triangles to be rendered at HD resolution in full screen at around 60 Hz" under the new APIs, compared to "thousands" of un-z-buffered, 30Hz triangles under the current Flash Player 10.1.

The acceleration will rely on DirectX 9 standards on Windows, OpenGL ES 1.3 on Macs and OpenGL ES 2.0 on mobile platforms, and potentially puts Flash more directly into competition with 3D-centric web game engines such as Unity.
How do the 3D APIs compare to WebGL's proposal to have the capability be available through browsers and HTML5?
In terms of design, our approach is very similar to the WebGL design. However, we offer a consistent, browser-agnostic solution that will enable advanced 3D experiences on almost every computer and device connected to the Internet. Additionally, GPU-accelerated 3D in Flash Player will build on all the expressiveness features that exist today in Adobe Flash Player.
We are very excited about this development and what it means to Unity, WebGL and other technologies that have filled the gap. With Adobe making this change and recent tool support for html5 it seems the old Macromedia innovative spirit has been awoken. I only wish it could have kicked into high gear in 2007-2008 when mobile made native and hardware acceleration necessary again and probably for good.
As we learn more and get our hands on it we will be posting much more on 'Molehill'.