Posts Tagged 'papervision3d'
Looks like it is a javascript day here at *drawlogic.  Here is an interesting example with some demos of a javascript and canvas based pseudo 3d engine. Anything this cool you know it has to be from Japan.
Also of note, it has been rumored that Silverlight 3 will have fully hardware accelerated 3d and canvas and javascript engines are getting much faster with great demos like this.  Adobe needs to leap into hardware acceleration for flash on a broader scale soon.
But I digress, this demo it appears, was inspired by Papervision3D due to the naming and the javascript reference of "parpevision.js".  I wasn't able to find much more information about this but it is very well done and this example even shows some environment mapping. It is not close to flash pseudo-3d engines like Papervision3D yet but at the rate of javascript engine development lately this could rival flash AVM2 in the next couple of years.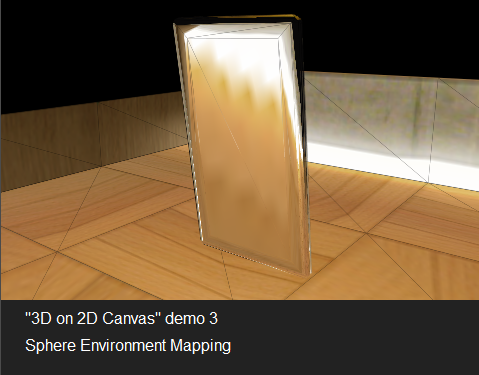 Demos
Code
Here is the code for the parpevision.js file and the mini engine, it is an MIT license. (more…)
I was messing with water effects and Perlin Noise (sandy3d) and some other stuff and collected some water effects and simulations that are fluid like for research, a snapshot of the state of fluid and water effects in 3d in flash.
Ralph Hauwert, of course one of the original pv3d team members, posted some great samples on water effects on 3d objects in Papervision 3D. Of course the papervision list spawned this discussion from another great post on water simulation in papervision and away3d by Exey Panteleev .
Also, some other water like effects from Fabrice Closier and the notorious mrdoob.
Ralph's Water Effect Demos: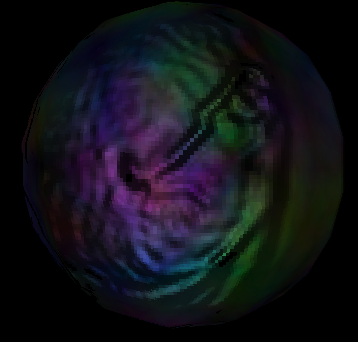 Hey look, the water ball is smiling at you.
Exey Panteleev's Water Simulation:
Some other Water Like Fluid Effects:
Water is hard in flash. Fluid dynamics will probably have to be cheated but it is still looking pretty good. The amount of processor usage depends on how real you want it to look.
If you are looking to make some agua, with x, the y AND the z in Flash or Flex, these are a good place to start.