Posts Tagged 'shadows'
Pick up the public beta of Unity 4.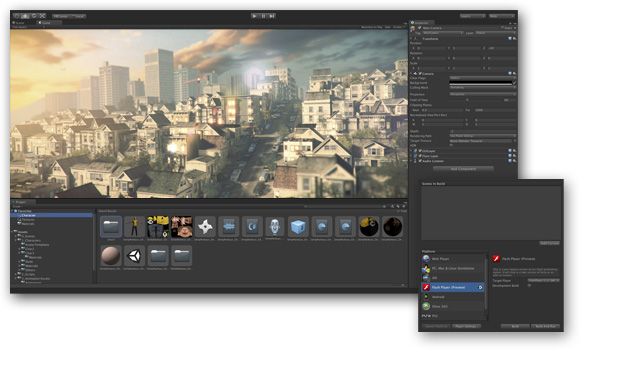 Looking forward to trying the Mecanim animation system.  Mecanim combined with NavMeshAgents could be fun.
Once imported as muscle clips, animations can be used with all humanoid characters with no additional conversions needed.

Use the same animations on different proportion characters with no overhead or need for storing multiple versions of the clip.
Map the bones of your model to human muscles with a single click, or fine tune the setup for full control.

Slice up your authored or motion-captured animations directly inside Unity with the industry's best tool for the job.

Preview the animation as your drag the ranges of a clip.
Indicators for pose looping quality and motion looping quality lets you easily pick the range with optimal looping.
Differences between start and end pose is smoothed out by the importer to ensure perfect looping.
Real-time shadows on mobile to see if magic carpets are no longer needed in some cases. Then again we are still on mobile with a tight rendering budget on low end.
Unity 4 includes one of your most requested features: dynamic shadows on mobile devices. Add more realism to your mobile games with Unity 4, by casting hard dynamic shadows from directional lights.
One nice welcome is a licensing system, it is a pain when getting a new computer and it looks like Unity is going more self managed for this which is great.
License: New activation system was developed:

Ability to un-license a machine yourself!
Continuous license and content updates.
Unity Account login for certain license types.
Also of course looking forward to the final Flash and Linux exporters. And any improvement to large lightmapped scenes is good.