Posts Tagged 'webdev'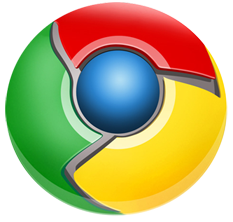 Good news for the beginning of hardware accelerating the web, WebGL will now be part of the main Chrome releases not just a compile option for Chromium nightlies.
Google Chrome 9 enables WebGL support by default. "WebGL is a new web technology that brings hardware-accelerated 3D graphics to the browser without installing additional software" and it can be used to create cool applications like Google Body Browser, Field, Aquarium and more.
The update for Chrome 9 also sandboxes Flash, WebGL and plugins like extensions and tabs so that using them will be more secure and not crash the browser or the tab. Hopefully Safari has this soon, and then a few years from now IE may get it. Or they will put out their own DirectX web plugin so everyone has to write it twice like currently in game development. /sarcasm